Unmanned Weighbridge, and Automated Weighbridge System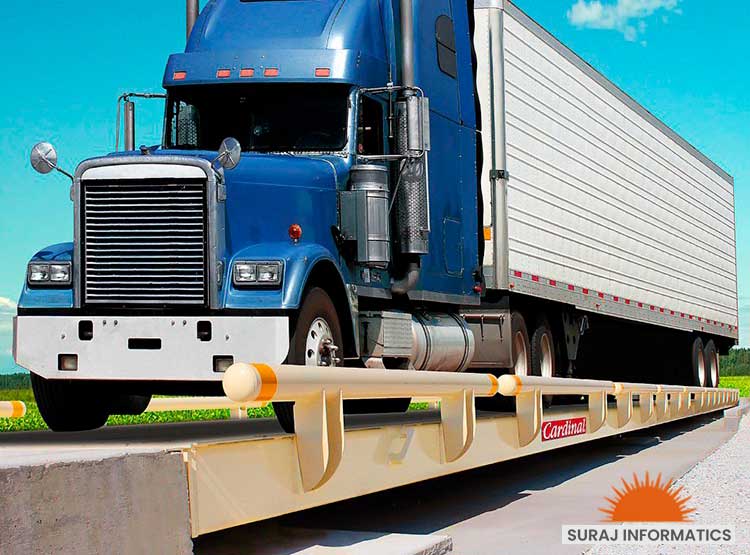 Unmanned Weighbridge systems are the most efficient solution to ensure the maximum efficiency and safety of your Weighbridge system. With many add-ons customized, they can be applied to any Weighbridge system and meet any requirement.
Suraj Informatics is ideal for such use. The ability to integrate with the Weighbridge System software at the database level provides visual evidence of the entire process by ending all disputes. Stacking vehicles for production units is always a difficult task, especially if the goods cannot be packed in boxes and must be placed directly in the Truck Weighbridge. There are often cases where truck crews transport goods to their destination. Moreover, customers often claim to have received goods in smaller quantities than the supplier needs.
Automated weighing system
The Automation Weighbridge System increases performance and reduces operating costs with a fast, accurate and fully Unmanned Weighing Provider. Weighbridge Automated System software ensures a much faster flow, prevents inaccuracies due to unstable roads. This controller assimilates sensors, RFID readers, LED information display, traffic lights and boom barriers, from which the system eliminates the need to weigh the sled.
Scale software
We offer a lot of scale data management software for the Unmanned Weighbridge System. The customer can use a standard PC on his deck for any purpose. Suraj Informatics is a fully hosted Weighbridge Software Solution that tracks all your data in real time, the customer can choose the software – develop in home software for PC.
We offer a wide range of vehicle-wide products, accessories and services. Truck scales are available with Electronic Steel Platform Bridges and electronic concrete bridges for applications ranging from lightweight commercial services to extremely heavy service.
Features:
Suraj Informatics Weighbridge System Service contains the best Unmanned Scale Software.
Robust, weatherproof stainless-steel cabinet for added protection with optional air conditioning feature.
Accurate data with pre-programmed vehicle data with RFID card readers or touch panel with easy-to-use interface.
Exit and exit screens – For the safety and organization of car traffic.
Identification of truck license plates – For vehicle and cargo identification.
Advanced CCTV cameras – For greater security.