Importance Of Building Security System :
Security systems are mandatory for any kind of buildings. They ensure consistency in business operations, tangible assets, intellectual property and, first, human life, security. Commercial properties, airports, retail stores, industrial companies, financial and public institutions, schools, medical institutions, electricity, oil and gas companies, as well as residential complex, require unique Safety and security measures, as each property is vulnerable to various hazards.
For example, the landlord of a retail shop is primarily worried about the dangers of building shops, fraud, and misappropriation and absconding. The national Agency usually allocates worth to the security of categorized information. The Condo driver makes sure that his tenants are protected against crime, and the premise is not a victim of vandalism. At the same time, any society or property owner shall take the necessary safety measures to avoid hazards such as fire, accidents or other situations which endanger human life.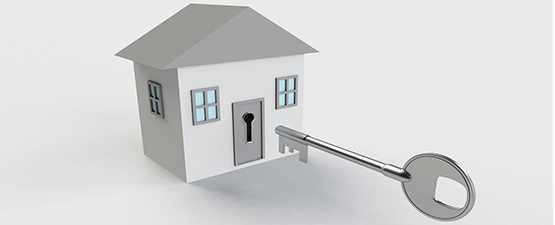 In this way, structured security systems cover a extensive range of unique security measures to determine the risks faced by an enterprise.
Like mentioned earlier, no security system is the similar. Apartment building security systems may vary from the commercial building security system because the security objectives for each object are different.
In most cases, a commercial building security system offers a more comprehensive solution than conventional apartment building security systems and includes:
Access control, including multi-level access control

Perimeter Security CCTV

Various sensors and detectors such as infrared, microwave or laser sensors

Intrusion alarms

Fire detection system

Fire extinguisher system
All of the above systems can be integrated into a sophisticated security solution that provides greater flexibility, scalability and control.
Let's now look at the multi-apartment building security systems. For creating a safe living environment for tenants, owners, the owners of the residential building must be placed in the safety camera corridors and elevators, key card systems that allow access to the equipment, and the entrance door to the door, etc. be introduced. Some owners also employ professional security guards.
As you can see, both of the above categories partially apply the same security tools, i.e. CCTV surveillance for intrusion detection, keyboard and fobs access control, etc.
How to construct a building security system?
First and foremost, you need to assess your potential risks, which largely depend on the type of building / organization in question.
Define system implementation, which is very significant for your association (i.e. access control, video surveillance, intrusion alarm, electronic sensors, fire safety, intercom, central monitoring, etc.)
You must know by yourself if you need an integrated security system, or you can get it with standalone systems.
Consider creating a patented security system or renting a specialized organization that will protect your business against potential threats? If you choose the last one, it is important for you to find a reputable security company that you can entrust to the security of your business / residential property.
To sum up, whether you are interested in a commercial building security system, or if you choose one of the apartment building security systems available on the market, a complicated approach will work for you. By putting in place a comprehensive security system, you can be sure that your property is protected at various levels, which cannot be achieved by simply hiring a doorman.
Suraj Informatics offer a cost-effective building security system. For more information on our building security services.