Barcode Solutions can be described as a pattern containing numbers and a series of lines, printed on a product and uniquely identifying it. With the fundamental purpose of identifying a product, the use of barcodes offers a range of benefits, such as: – Accurate tracking of items in stock, effective inventory management, elimination of human errors that occurred during seizure. data, etc. implemented directly from large industries to small and medium-sized sectors.
Suraj Informatics Pvt.Ltd Barcode Solutions has become a leading player in enterprise mobility solutions and has maintained its market leadership position. We integrates our core skills in automated data capture, mobile computing, wireless solutions, software solutions, ERP integration and service to help our customers. This, combined with our expertise in industry systems and well-organized local support, will lay the groundwork for a successful implementation of the project.
Barcode Solutions by Suraj Informatics is a comprehensive and reliable solution provider in Enterprise Mobility Solutions and Automated Identification and data capture. We have a team of young professionals, with the vision to deliver high quality barcode scanner or software and other barcode products.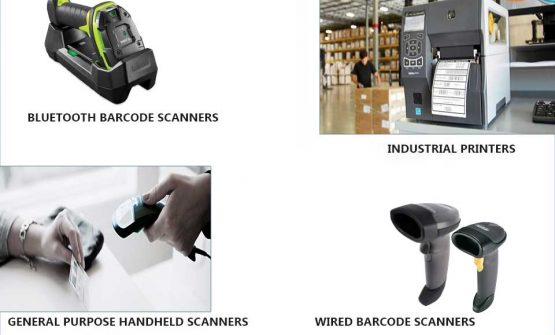 Barcode solutions and services are used for mechanized data acquisition on computers and is an essential tool for inventory control applications. As inventory control is important in a wide range of industries, Suraj Informatics end user clients are Retail Stores, Medium and Heavy Industries, Pharmaceuticals Companies, Government Agencies and Educational Institutions.
Rugged Scanners
Rugged scanners are used for high and harsh conditions such as temperature deviation, dust, humidity and weather conditions.
Healthcare Scanners
Healthcare scanners and imagers read the barcodes under harsh conditions and transmit the data even when labels are at varying distances.
2D Imagers
Purpose-built for medical labs and pharmacies, the Hybrid Presentation Imager improves workflow efficiency and accuracy.
Ultra-Rugged Scanners
Ultra Rugged Scanners feature industrial-grade analysis with high values, capturing barcodes in the warehouse, dust resistance spray proofing etc.
Fixed Mount Scanners
Fixed barcode scanners provide high-speed scans for applications such as airport kiosks, retail stores, logistics operations etc.
Multi-Plane Scanners
Meet the demands of your highest-volume POS lanes with next generation multi-plane scanner from Suraj Informatics.
General Purpose Scanners
To meet your scanning needs from high-end or high-volume scanners for small business the general purpose scanner is used.
Companion Scanners
Companion scanners are lightweight and powerful scanners fit into the palm of your hand and make it easy for everyday tasks.