Who we are
Suraj Informatics is a leading IT and Telecommunication Infrastructure Services and Solution Company.
Port Automation
With Suraj informatics, workers also do not have to search for hot spots of connectivity
Mobile Computing
Suraj informatics understands that our customers are looking for mobile computing solutions.
Surveillance
The surveillance includes simple, relatively no or low technology methods such as direct observation.
Suraj Informatics Services
Suraj Informatics is a leading IT Networking and Automation Services Solution Company
Our Vision
To attain a position of leadership among IT & Telecommunication Infrastructure Solutions and Services Providers.
Our Mission
To help our customers create, build and maintain the most innovative, reliable and cost-effective IT and Telecommunications Infrastructure
Our Objectives
To provide products, services and solutions of the highest quality and deliver more value to our customers.
Our Values
Integrity is at the heart of every thing we do. We are ethical, honest and upfront because trust is at the foundation.
01.
Port Automation
We understand the specific requirements of Ports/CFS and Shipping Industry. We help them to plan and build a stable, robust, scalable and flexible IT and Telecom Infrastructure to reduce their cost of operations and increase the productivity.We help them to plan and build a stable, robust, scalable and flexible IT and Telecom Infrastructure.
02.
Enterprise Network
Today's enterprise networks are in transition. Business needs demand ever more powerful, reliable, secure and scalable networks that can lead to increased profitability and accelerated business success. Across the network new mission critical applications are being deployed. Suraj Informatics provides the speed, performances, and flexibility
03.
Security Solution
The Access Control security systems is basically authorized to protect homes, offices, shops, buildings, malls etc commencing forced action or entry and minimizes the chances of burglary or mugging in. This kind of security is mostly applicable in huge organizations and government administration like FBI and CIA which possess highly mechanism
04.
Mobile Computing
Mobile computing can be defined as a human-computer interaction that allows data, speech and video to be transmitted. It is a term that refers to a variety of devices that allow users to access data and information from wherever they are.Mobile devices have left behind PCs in the 'arms' race. Today ,employees, partners, products and services
Clients who trust us
At Suraj Informatics, we're much more than a technology consultant or service provider. We share a passion for the missions of all our clients and a commitment to helping them achieve measurable results.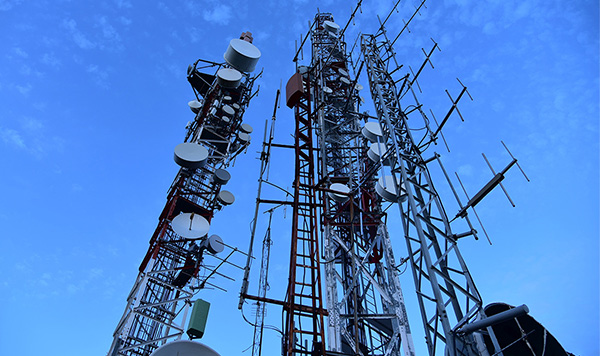 IT Networking and Automation Services Solution Company.
We always strive to build long-term relationship
with our clients by providing cost effective
and quality services on schedule.