If you are worried about to safeguard the health and wellbeing of employees and customers in on-going COVID-19 pandemic spread, we, "Suraj Informatics Pvt. Ltd" are presenting "Thermal Fever Screening Solution" to check & capture "Human Body Temperature" proactively before entering the premises.  This could help organizations to check/ track people at the entrance itself and the necessary steps can be taken immediately to control the spread.
Traditional methods like using the digital thermometer or mercury thermometer perform well in detecting people with abnormal/ high temperature. However, all of these methods have obvious and significant limitations and cannot be used at organization level to check each and every person. Some limitations are….
Close Contact, High Risk
Close contact among users, leading to high risk of infection.
Low Efficiency
Lots of manpower
Inspection of each & every person is difficult
Process of checking and maintaining Data
Manual intervention is required to capture the details in each case, which may lead to human error and a late feedback.
Best Human Body Temperature or Thermal Screening Solutions by Suraj Informatics –
Our Fever or Thermal Screening Solutions are capable of detect and alert temperatures above threshold levels by screening humans from distance which helps in preventing human to human proximity and thus spreading of COVID-19. Our Solutions will help screening a larger area like airport, railways stations, metros etc.
Fever Screening Solutions Includes-
Thermal Camera with Black Body Solution
Thermal Camera Solution
Handheld Thermal Solution
Metal Detector Door Solution
Temperature Screening with Access Control
Medical / Auxiliary Essential Product's & Equipment's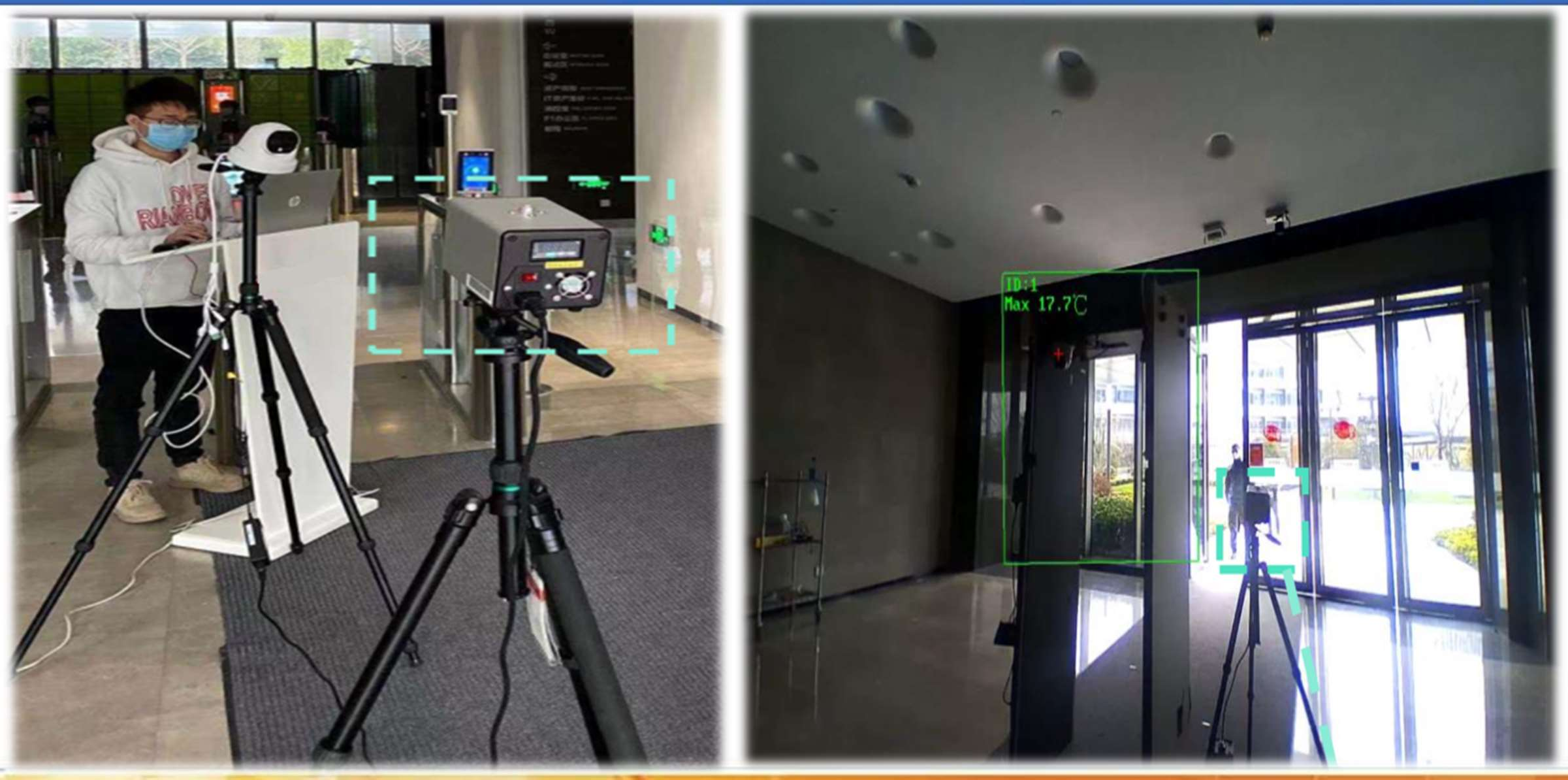 Fever Screening – With Black Body Solution
How Thermal Camera with Black body works?
Thermal Camera with Black Body solution works similar to Thermal camera solution.
The only difference is that here we are using additional black body to improve
The black body is used as reference, We can set its temperature which will be constant even if environments temperature changes with
As black body temperature is constant and used as reference in thermal camera, It increases accuracy of solutions.
Fever Screening –

Thermographic

Handheld Thermal Camera Solution Advantages –
Keep distance between the operator and the target person, reduce the risk of disease transmission
Higher efficiency, more suitable for flow of fast moving
Easy to use, the operator less steps in operate cameras, need only read the maximum value in the screen
Able to preserve the screenshot of potential risky target person as an evidence
Able to integrated with PC/Mobile Client, provide a more flexible solution.
Suraj Informatics also provide other Fever or Thermal Screening  Solutions like Metal Detector Door Solution and Screening with Access Control Solution. To get latest Screening Solutions CONTACT US today.
Click here to contact Human Body Temperature or Thermal Screening Solutions Provider company in India.