Truck Weighbridge Scale System Service Provider
Most countries are taxed according to the weight of the goods transported. Truck weighing stations are used for these tax purposes and check the weight of the truck to ensure that it complies with each country's safety guidelines for its road network.
Although the maximum permissible weight varies, a general standard is 34 000 pounds (15 400 kilograms). Weight is usually calculated in two measures:
As weight-The amount of weight performed by each axis
Gross weight-the total weight of all axes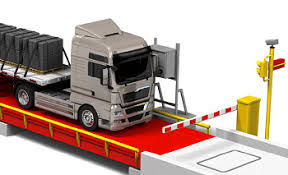 A Bending Plate System uses metal plates with tension meters attached to them. Since the weight is applied to the conductors, the plates are stressed. The tension meter on each plate measures the amount of the load and calculates the freight required to cause it. The quantities of each tool are merged to get the sum for this axis.
Moving Weighing – a dynamic method, WIM uses a set of on-Board sensors to calculate the as weight while a truck is moving over the sensor road. Unlike the other two methods, it is not necessary for the truck to stop completely on the scale. In fact, some WIM systems are installed on highways so that all traffic is monitored at high speed.
Service activities:
Avery is interested in supporting our customers throughout the product life cycle; Preventative maintenance and annual calibrations. Our weighing equipment supports services ranging from emergency visits to annual maintenance contract to allow your business to go smoothly.
Our services include:
Health check-ups
Installation and turnkey services
Support for calibration and re-checking
Upgrade to Avery Technologies
System improvements, such as unmanned systems
Test weight support
Our highly qualified experts can provide these services in any form of weighing equipment.
Contact us for service:
Do you need to provide scale repair services as soon as possible? we are available 24/7. Contact on 91-22-40309800 and mail on sales@surajinformatics.com.