Today most associations are going paperless and Suraj Informatics Optical Character Recognition or Gate OCR Portal services are the perfect to decrease paper expenses and clear a path for digitization. Suraj Informatics offers Gate OCR benefits by consolidating the most latest in picture obtaining and improvement innovations.
Our group of Gate OCR Portal specialists changes over records in entire or choose parts into computerized documents. Through digitization these soft copies can be stored, accessed, retrieved and edited by people or machines as when required. Further these digitized records can be utilized effectively in document management systems and hosting on websites.
Being in the business of data management, we also handles data security diligently. Confidentiality agreements are initiated with our workers and legitimate safety efforts are kept up to guarantee all information is protected. Our services help reduce expensive tasks and time-consuming of performing manual data entry by making a considerable saving money on operational expenses.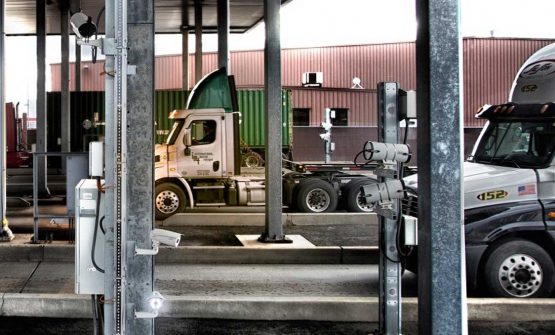 With the use of the latest technology in IP cameras, megapixel sensors and sophisticated processing with neural networks and other vision technologies, we offer a high degree of reliability and accuracy in ISO code verification and damage imaging.
The Gate OCR Portal Software is designed to integrate it with TOS and other terminal control systems. ISO code metrics, images and other data can be transmitted in real time from any door access protocol through the most commonly used communications protocols, including SQL and WebServices.
Features of  Gate OCR Portal:
High level of detection accuracy.

High levels of format retention.

Transformation of PDF records and images into electronic organizations without reformatting.

Solution for customers who require usage of information and extraction.

Changing old documents such as manuscripts into digital text.

Complete cleaning up with 99.9% Accuracy.
Gate OCR Portal requires the character recognition and transformation on an ASCII content image that resembles a word processor. Detection is affected by the type of file to be checked.
Gate OCR Portal experts at Suraj Informatics:-
Our company flaunts information transformation experts who are industry specialists and have strong domain knowledge. You can allow your team to focus on much more significant work in your organization.
Optical Character Recognition (OCR) Solution Provider in India is a cost effective and time saving exercise. Our Solution includes:-
Gate OCR for Port Automation.

Gate OCR for Warehouse.

Gate OCR for Yard Management.

Gate OCR for Rail Automation.
Gate OCR Portal System allows users to automatically identify ISO containers when transported by truck via a controlled access point. The system also includes a truck license plate reader, the recording of still images and videos for damage control and optional identification of hazardous goods. Suraj Informatics Gate OCR Portal Service is a cost effective and time saving.