Unmanned Weighbridge System
The Suraj Informatics team is the leading service provider for Unmanned Weighbridge Systems. The Unmanned Weighing Bridge Systems are a stand-alone system that enables round-the-clock weighing without an operator. With the system's user-friendly user interface, it can be fully operated by the truck driver, which in turn reduces operating costs and high efficiency throughout the process.
Unmanned weighing systems are designed to easily and flexibly manage and track important information created at the time of weighing and labeling products.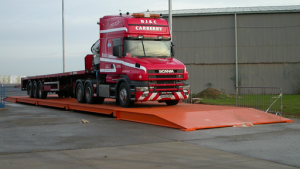 Less Man Weight Bridge
Suraj Informatics is a leading service provider for Unmanned Weighing Bridge Systems. We offer an intelligent solution that turns the weighing deck into a simple unattended terminal, eliminating the need for a weighing-in operator. The system is designed to manage and track critical information that was created at the time of weighing. The system can be customized with many add-ons such as camera plate detection, Surveillance Cameras, traffic barriers, traffic lights, etc.
Software offerings developed
Fast and economical installation
Minimal maintenance
Helps increase efficiency and productivity
Less civil work
Fully scalable solution
Very compact and robust weighted bridge
Weighbridge Custom Software
For the Unmanned Weighing System, customer-specific software development transforms any ground-floor yard into one that can automatically calculate axle group loads when entering the hedge deck.
CCTV surveillance
Surveillance Cameras and Digital Video Recorders (DVRS) for video storage and management. The Video Surveillance Software can monitor the number of vehicles entering the premises and alert security personnel.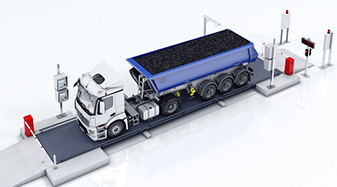 Weighbridge Management System
MVR has developed this weighing deck software to provide unlimited effective flexibility for future weighing management systems. The Unmanned Weighing Management system can be used to control surveillance cameras and Automatic number plate cameras, providing digital recordings of any vehicle entering and leaving the sites.
Weighbridge Software
We offer Many Bridge-Weighted data management software for the Unmanned Weighing System; the customer can use a standard PC weighted on his deck for any purpose. Healing Pharma is fully hosted Weigh Weighbridge Software Solution that tracks all your data in real time, the customer can choose the software – develop in the home software for PC.
If you want to increase your business throughput and reduce operating costs, take a look at our easy-piloted Weighbridge systems that are easy to integrate. If not, call us at 91-22-40309800 or write us a letter to sales@surajinformatics.com.