Video Surveillance System Service
Video Surveillance Systems are proven to significantly improve security and significantly minimize risk in a variety of industries. With strong manufacturing relationships in the industry, Suraj Informatics is able to provide the best IP-based technologies to our customers in education, energy, finance, government, healthcare, pharmaceutical and property management industries.
A video surveillance system controls multiple sources of video subsystems in one installation to collect, manage, and present the video clearly and concisely.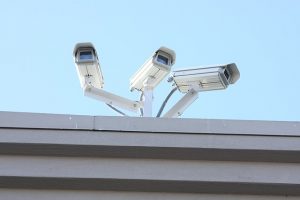 Suraj Informatics offers an innovative, reliable and secure solution – Video Surveillance as a service to achieve the goal of implementing a video surveillance solution for inland security. By using Suraj Informatics Service, clients have a one-stop-shop solution for end-to-end implementation of the video surveillance solution with options to store information in central cloud storage.
Suraj Informatics delivers a unique public/private/hybrid Video Surveillance Service offering low cost, high functionality monitoring with real-time management capability, integrated analytics, cloud-based business models and large-scale audited operations in other telecommunications/enterprise companies around the world.
Whether you don't have surveillance, analog systems, or high-resolution IP cameras, we are proud on providing expert integration and maintenance services for virtually any business, including global enterprises.
Video Management Systems, megapixel IP cameras, thermal cameras, and video analytics are just some of the many components that create a robust integrated solution that provides real-time operational security and awareness.
Based on a comprehensive assessment of the specific and individual needs of our customers, including visitor traffic, security objectives, location and future needs, our competent team will design and install the best equipment. Vendors also provide education and training to enable you to use and manage a custom and fully integrated visual security system, and deliver real business value and a solid return on investment.
Suraj Informatics has a network certified personnel that ensures your IP video solution is installed by complying with the established standards and practices of the IT industry.