Unmanned Weighbridge System
Suraj Informatics is a leading service provider for Unmanned Weighbridge System. We offer an intelligent solution that turns the scale bridge into a simple, unattended terminal, eliminating the need for a weighbridge operator. The system is designed to handle critical information that was created at the time of weighing. The system can be customized with many add-ons like camera plate detection, video surveillance cameras, traffic barriers, traffic lights, etc.
Automated Weighbridge System-
Suraj Informatics Automated Weighbridge System makes a Weighbridge operation completely man less thus a single security Cabin can manage all the weigh bridges. The electronic weighbridge system automatically identifies the vehicle by RFID and uses sensors to control the driver's position and takes weight as soon as it is positioned correctly.
Automated systems automatically guide the driver with sensors and barriers to prevent the driver from proceeding too soon. The software can then be integrated with existing software to provide information for inventory management, CRMs, or other business software.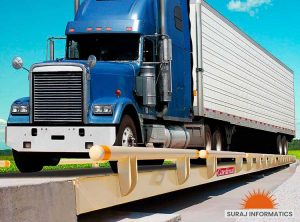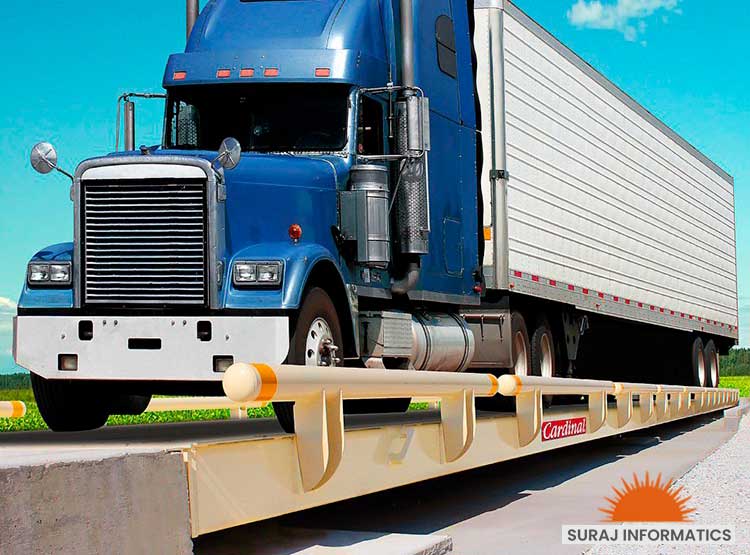 Any company which uses a manned weighbridge system can switch relatively easily to a driver-operated system. It is particularly suitable for companies where employees regularly enter and exit the company and their loads require monitoring, such as logistics companies or fulfilment operations. Drivers can be trained to use the automated weighbridge system quickly, eliminating the need for attendants and opening up the possibilities of 24 hours operation.
However, the system can be customized for almost all applications and is an effective way to improve productivity and throughput. This includes publicly accessible companies such as landscaping or aggregation centres.
Features
Fully automated.

At security cabin for all the weigh bridge real time camera view is available.

System generates different kind of MIS reports.

System can exchange data from other online system such as SAP.
If you're interested in increasing your business's throughput and reducing operating costs, take a look at our Unmanned Weighbridge Systems which can easily be integrated. Alternatively, give us a call on +91-22-40309800 or drop us a mail at sales@surajinformatics.com.