Crane Ocr
Shorter lead times and improved data quality improve container handling when important data on containers and trucks are captured and processed. When used in conjunction with the MatchMaker module, which recognises container transport vehicles at the cranes, it makes it possible for work orders to be automatically released and confirmed to the terminal truck driver in real-time by the terminal operating system. The QuayPro module completes the container handling process by automating the confirmation of stowage for containers that are put into and discharged from the vessel. It also provides the crane operator with visible and audible job instructions.
The deployment of Crane OCR by terminal operators has resulted in a number of benefits and savings, including less data entry errors, decreased operating expenses, and increased crane productivity.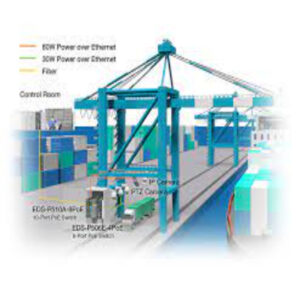 Crane OCR's Benefits
Crane OCR from SURAJ INFORMATICS automatically detects every container movement during vessel loading and discharge operations. The effective picture capture and recognition system is immediately mounted on the crane and has an intuitive interface for managing any exceptions in real time. Terminal operators benefit from having real-time access to transaction and container details by doing the following:
Improved Container Inventory Accuracy and Boosted Transaction Accuracy and Velocity: By eliminating data input and/or task confirmations, transaction accuracy, and velocity are raised, leading to higher throughput. Operators run the risk of entering data incorrectly and introducing errors.
To provide daily remote processing monitoring and exception reporting, Crane OCR integrates with PASS Navigator GOS. In conclusion, by enabling port operators to view remote container OCR system status at any time, Container OCR Solutions allowed them to profit from increased crane productivity and efficiency as well as decreased future maintenance costs.