Wireless Networking
The term "wireless network" refers to a type of computer that connects wirelessly to the nodes of a telecommunications network without the use of wires. the establishment of a wireless communications network with the carrier often operating at the physical level or "layer" of the network using a distant information transfer mechanism using electromagnetic wavelengths like radio waves.
Wireless network solutions provide full-duplex wireless connectivity implementation at a variety of distances, from as close as one mile to as far as forty miles. Several E1/T1s and fibre optic cables, on the other hand, are possibilities that can be used to extend or provide redundancy to remaining fibre networks.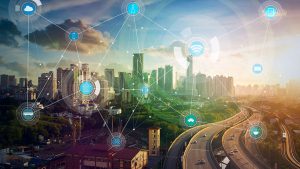 One of the top IT businesses that offers services and solutions for Wi-Fi and Wi-Max devices is Suraj Informatics. Our technology enables seamless integration for the uninterrupted wireless networks, enabling a wide range of goods with specialisation.
The numerous wireless solutions that can be used include the ones listed below:
a whole network of connections.
connectivity between two or more points.
Any point to a multipoint connection.
Campus distribution over a large area.
LAN/MAN wireless network.
expansions of huge campuses and buildings.
Solutions make it possible for service providers, businesses, campus network providers, and emerging hotspot wireless service providers to maintain strong and constant connectivity in both licenced and unlicensed bands.