Weighbridge Automation System
Only a central control system oversees our system. To identify the vehicle and point the driver in the right direction, this control includes RFID readers, boom gates, traffic signals, sensors, LED information displays, and LED information displays. The trucks stand on the weighbridge, are weighed, and then are on the road moving rapidly without the driver ever having to leave the vehicle.
Improper weighbridge measurements might result in significant material loss. If 300 vehicles use your weighbridge every day, a miscalculation might result in a staggering loss of 30,000 kg per day. A speedy, accurate, and fully automated solution is provided by the Suraj Informatics Weighbridge Automation System, which boosts throughput and lowers operational costs.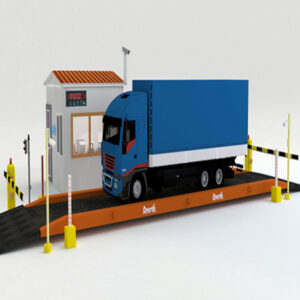 Several issues that can arise when employing weighbridges
fleet/truck weight capture procedures at the entrance and departure gates are cumbersome.
Manual recording method used by fleet/truck and drivers, which takes time.
to keep an eye on how the plant's fleets and trucks are moving.
to confirm that the relevant equipment is loaded onto the fleet/truck.
being unable to prevent theft from the weighbridge.
not being able to find a vehicle entry by an unauthorized person.
One of the well-known names in the Weighbridge Automation System is Suraj Informatics.
The benefits of our system
the fully automated RFID-based technology for precise vehicle entrance and exit.
100% dependability due to the absence of human reliance on checkpoints.
The truck's weight is automatically recorded at each weighbridge.