Yard Management
Carriers can self-schedule meetings using Yard Management Solution for improved labour arrangements inside the warehouse. One can assist the carriers in keeping to their scheduled schedules in addition to ensuring compliance with the Hours of Service standards. One can utilise the yard inventory system to fill orders with the help of the status and location information for the objects. The Yard Management System makes things simpler by assisting with the timing for receiving the loads that need to be landed as well as the location of the items inside the yard.
Suraj Informatics, one of the leading suppliers of yard management systems, assists companies in boosting production by meticulously regulating the volume of items that enter and leave the yard. Suraj Informatics provides radio frequency identification (RFID) solutions, a type of automatic identification that entails employing devices called RFID tags or transponders to store and retrieve data remotely. One of the system's most significant benefits is that RFID technology is non-contact and non-line-of-sight. Tags may be read through a variety of materials, including snow, fog, ice, paint, crusted filth, and other visually and environmentally demanding circumstances, whereas barcodes or other optically read technologies would be ineffective.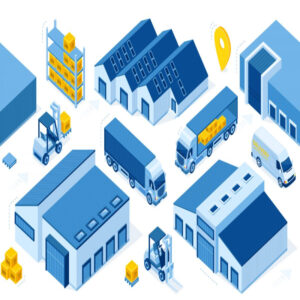 The following are some benefits of using the garden management system:
The yard management system takes care of managing and monitoring the inventories inside the yard using a graphical user interface.
organises and accelerates the critical loads.
provide insight into arriving and outgoing transit.
sets up the appointments according to the type of cargo and load configuration.
controls and plans the dock doors.
helps carriers create appointment requests.
tracking the assets and motions of the yard using radio frequency identification (RFID) tasking.