Gate OCR
The Suraj informatics Gate OCR technology enables users to easily identify ISO containers when they are driven by truck through a gated access point. A truck license plate scanner, still and moving picture recording, and video recording for damage control are other capabilities of the system. An optional label for hazardous goods identification is also included.
Due to the use of cutting-edge IP cameras, megapixel sensors, sophisticated processing employing neural networks, and other visual technologies, GateCCR offers a high level of accuracy and dependability in ISO code verification and damage imaging.
The OCR software is compatible with ToS and other terminal control systems.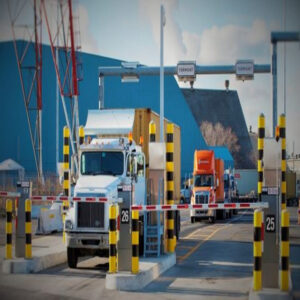 The system can save the company time and money because it eliminates the need for workers while using the technology. All activities will run smoothly and data collection on heavy equipment trucks will be a breeze with the help of this technology. Since this technology can be deployed on terminal gates, it is not necessary to incorporate substantial land parcels into the company's premises. Here are all the benefits and attributes of Gate OCR that a business may utilize to achieve great inner peace.
The objective of Suraj Informatics is to offer financial solutions to organizations upon request. This company wants to play a bigger leadership position in the IT and telecom sectors. The sole purpose of this business is to provide customers with goods and services of the highest caliber while maintaining originality and constructing materials at competitive prices. The main objectives of this organization are to change people's attitudes, give them an opportunity to grow, and provide the best possible customer service. This business has a transparent workplace and the best management structure.