Yard Management
Maintaining a business's yard and dock entrances, keeping tabs on orders, and organizing shipping and receiving are all aspects of yard management. It is crucial to implement a garden management system since it provides real-time asset management capabilities both inside and outside the garden to track the whereabouts of the things.
The Yard Management system helps to provide assistance with inventories and orders by starting the receiving process at the dock door at the right time.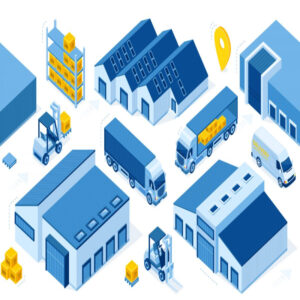 For better labor arrangements inside the warehouse, carriers can self-schedule appointments using the Yard Management System.
Aspects of yard management include keeping track of orders, planning shipping and receiving, and maintaining a company's yard and dock entrances. Since a yard management system offers real-time asset management capabilities for tracking the whereabouts of the items both inside and outside the yard, using one is essential. By timing the start of the receiving process at the dock door, the Yard Management system helps with inventory and orders.
The garden management method has the following advantages:
Using a graphical user interface, the yard management system manages and keeps track of the inventories inside the yard.
expedites and organizes crucial cargoes.
give information about incoming and existing travel.
schedules the appointments according to the cargo's type and load configuration.
plans and manages the dock doors.
aids in appointment requests being made by carriers.
utilizing RFID tasking to keep track of the yard's possessions and movements.
enables security guards to check in and out so that appointments are handled appropriately and security is maintained.
Suraj Informatics, one of the leading suppliers of yard management systems, assists companies in boosting production by meticulously regulating the volume of items that enter and leave the yard.