Gate OCR
Users can quickly recognize ISO containers when they are driven by truck through a gated access point thanks to Suraj Informatics' Gate OCR technology. Other features of the system include a truck license plate reader, still and moving picture recording, and video recording for damage control. There is also an optional label for identifying dangerous goods.
GateCCR provides a high level of accuracy and dependability in ISO code verification and damage imaging thanks to the utilization of cutting-edge IP cameras, megapixel sensors, complex processing using neural networks, and other visual technologies.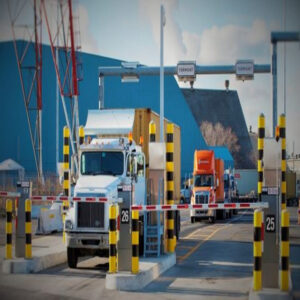 The method can save the business time and money because it uses technology without the need for employees. With the aid of this technology, everything will go off without a hitch, and data collecting on heavy equipment trucks will be simple. It is not necessary to incorporate sizable land parcels into the company's facilities because this technology can be installed on terminal gates. The advantages and features of Gate OCR that a company can use to gain great inner peace are listed below.
Suraj Informatics' goal is to provide organizations with financial solutions on demand. This business desires to assume a greater leading role in the IT and telecom industries. This company's sole goal is to offer customers the highest-quality products and services while keeping originality and producing materials at affordable pricing. The main goals of this organization are to improve customer service, modify people's attitudes, and provide them a chance to flourish. The management structure at this company is the greatest and the workplace is transparent.