Mobile Computing Solutions in India
Mobile computing can be defined as a human-computer interaction that allows data, speech and video to be transmitted. It is a term that refers to a variety of devices that allow users to access data and information from wherever they are.
Mobile devices have left behind PCs in the 'arms' race. Today, employees, partners, customers reach and access your business products and services via mobile devices. While the earlier generation of mobile devices served emails and corporate data, the new breed of solutions such as mobile apps and analytics are fundamentally disrupting businesses. Key driver of digital transformation is Mobility.
In the current ecosystem, it has become very important for organizations to reconcile business processes with mobility. Mobility also fits seamlessly into other key technologies such as cloud and Big Data and is guiding today's way of working with businesses. In many cases, mobile computing has given rise to completely new business models which have left behind traditional players.
By enabling employees to work on the move, mobility boosts productivity and employee satisfaction. Business mobility also helps you reduce costs by providing applications that can handle critical business tasks. With real-time data access, employees can provide better customer service, improving customer satisfaction. It bolsters business operations and streamline business processes.
Suraj Informatics has worked with many businesses and delivered high quality mobility solutions to them. Our network solution helps business develop, deliver, groom and maintain mobile solution that give their users high performance, quality top notch availability with security and dependable mobile computing solutions.
The super development of Mobility revolution brought the most necessary implications for Corporates, Business, governments and Customer. Delivering and Developing the projects through waterfall model has become old-school. Solutions with an appropriate strategy leveraging mobile technologies are the most emerging requirement for business. With the ever-increasing growth of mobility devices including tabs, watches and smart phones, Mobile based solutions are driving a revolution in IT industry.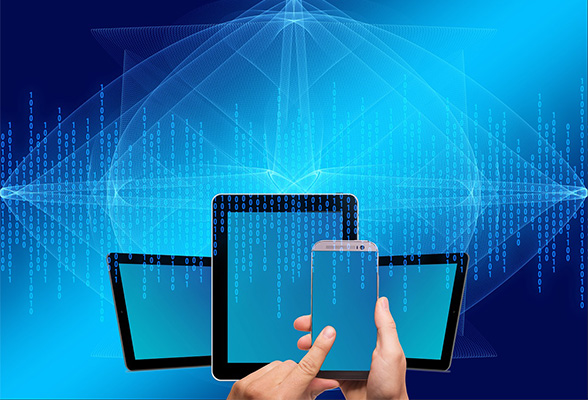 Suraj Informatics offers a broad portfolio of products that deliver innovative, quality and dependable mobile computing solutions to our customers, many of which are RFID enabled. World-class wireless infrastructure product solution services, such as wireless gateways and network controllers, deliver high performance and secure solutions for data capture, transfer and access.
Flexibility and integration are the pillars of our solutions. Suraj Informatics offers the widest range of wireless technologies: 802.11 a, b, g; 2.4 GHz, 5.8 GHz and a large range GSM/GPRS and CDMA 1x technology. We know that our customers are looking for mobile computing solutions that meet their business needs and bring real value to their commercial operations.