Warehouse management solutions and logistics software in India
The warehouse is the cornerstone of any production organization. It is simply a central place where goods are purchased, stored and distributed for further processing.
Warehouse management solutions and logistics software in India
Warehouse Management Company in India – Suraj Informatics is one of the leading Warehouse Management Companies in India that offers warehouses and inventory management logistics software.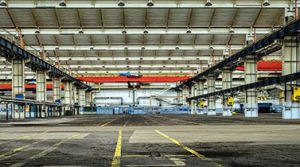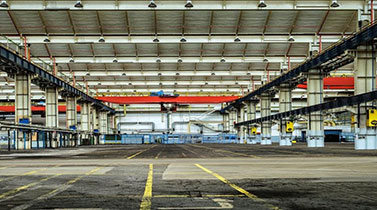 Logistics Software and barcode inventory management software in India are delivered in large numbers by us. This has made us the best warehouse – logistics Software Company
In our list below, you will find these different warehouse systems, which we can categorize into three types:
Autonomous system- generally implemented on the premise, using the company's own hardware and network system.
Cloud-based system – SaaS solutions using cloud technology and offering flexibility, scalability, security and disaster recovery.
ERP Module – Integrated as part of enterprise resource planning solutions (see our full article on ERP platforms).
Transparent integration with ERP platforms
When WMS data is integrated into your ERP, it speeds up the process and makes it easier to accurately and detect real-time data over the organization. This ensures that the full information is stored on one platform and is well synchronized with that of other departments.
Mobile Deployment – Access anytime, anywhere
In this technology-driven world, employees travel abroad, have flexible work schedules and have direct access to data in warehouses, meetings and conferences. An Ideal Warehouse System has a user-friendly mobile interface, accessible from portable devices. This allows management staff to compile authorities, view the list of purchase orders, raw materials, and products and stay on the road.
Cost reduction through value for money
Don't you know what inventory is purchased in the warehouse on what date and how it is used? Do you have difficulty tracking and seeing resources (human, material and temporal) along the way? If this is the case, this can be one of the main obstacles to business productivity and can lead to human error and delays in tasks.
Inflows and outbound inventory flows
Needless to say, picking and sending items are boring and confusing tasks that require good planning and direction. The receipt of goods relating to the purchase order, production order, delivery or other receipt of goods must indicate the condition of the warehouse. It is essential that the company keep a register and receive a list of goods so that it can process the necessary departments in this regard.
Scan and press the barcode placed or must be inserted on the item
Print labels and generate item numbers (automatic batch/serial number)
Set goods in batches, series and redistricting using the item master detail screen
Paperless inventory transfer process (warehouse at warehouse)
Paper transactions are unnecessarily cumbersome and unnecessary. The Optima WMS solution eliminates paper form processing by offering features that are easily accessible as the warehouse to make transfers a shorter task.