Enterprise Mobility Services
Enterprise mobility: also known as business, is the increasingly popular trend cloud technology that enterprises offer remote work options to use and use custom laptops and mobile devices for business and use. Enterprise Mobility Services recognizes the need to improve operability as a result of the shift in the traditional business model of the central office.
Suraj Informatics offers a variety of business Mobility Services that connect devices, programs, people and processes to go to self-sufficient businesses. With a strong field and technical know-how, our companies encourage strategic use of mobility to connect people and ultimately transform businesses.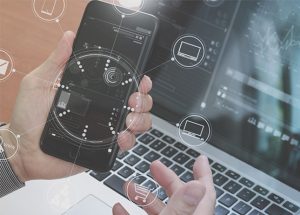 Suraj Informatics make strategic use of mobility Consulting, BYOD, EMM, app Engineering or using new technologies such as IoT, virtual reality and augmented reality. Our primary goal is to help companies realize the potential of business mobility. Our team mobility experts work with your company to implement personal Mobility Solutions.
Why business mobility is important?
The Mobility of companies is important because it offers employees to increase flexibility and choices, which can work to improve satisfaction and increase productivity. Moreover, every organization already has a form of business mobility.
The first Enterprise Class mobile devices, such as PalmPilot's personal digital assistants and BlackBerry smartphones, are usually provided by the employer. These devices are focused on providing personal information management features, including mobile email access, calendar, and contacts.
Moving information:
Our Enterprise Mobility Solutions in product and service computing help mobile workers deliver on-demand information.
Mobile Computing Solutions Services enable mobile workers to increase efficiency and productivity, which are critical to the company's growth, profitability, and competitiveness.