One-Stop Place for Unmanned Weighbridge System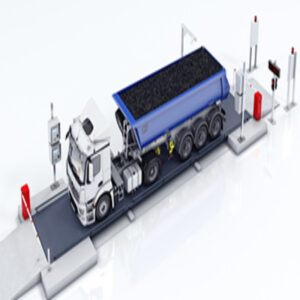 Vehicle stacking for production units is never simple, especially when the goods cannot be wrapped in boxes and must be loaded into the truck as soon as possible. Truck teamsters move items to their final destination on a daily basis. Customers also frequently claim to receive items in quantities that were less than what the provider required. These worries lead to arguments between the buyer and the seller, complicating the business relationship and jeopardizing future profits.
The Unmanned Weighbridge System may give visual evidence of the whole loading process and act as substantiation to the provider, eliminating any disparities.
Suraj Informatics is well-suited to this purpose. Its database integration with Unmanned Weighbridge System Software provides visual evidence of the entire procedure, putting an end to all disagreements.
Automated Weighbridge System
By providing a quick, precise, and entirely unmanned solution, an automation system enhances output while lowering operating expenses. Weighbridge software and an automated unmanned weighbridge system boost throughput and eliminate inaccuracies caused by unsteady weights. Sensors, RFID readers, LED information displays, traffic signals, and boom barriers are all integrated into this control, thus weighment slips are no longer required.
The Unmanned Weighbridge System is a stand-alone system that allows weighing operations 24 hours a day, seven days a week without the need for an operator. The device is completely operated by the truck driver due to its simple interface.
Unmanned Weighbridge System Benefits
Long-term running costs for the operator/s are reduced.
Increased accessibility Because the system is not dependent on the operator, it is available 24 hours a day, seven days a week.
Human errors are no longer an issue.
Protection against potential blunders
The SmartTower system simplifies cabling and makes it easier to maintain.
Configuration and monitoring from afar
Data integration that is seamless
An end-to-end solution from industry leaders that is well-organized, attractive, and safe.
Suraj Informatics Weighbridge Automation System Software is a smart solution that transforms your weighbridge into a fully secure, automated, and operator-less system, removing the need for a weighbridge operator. Many add-ons, such as video plate recognition, surveillance cameras, traffic barriers, and traffic lights, can be added to the system.