Port Automation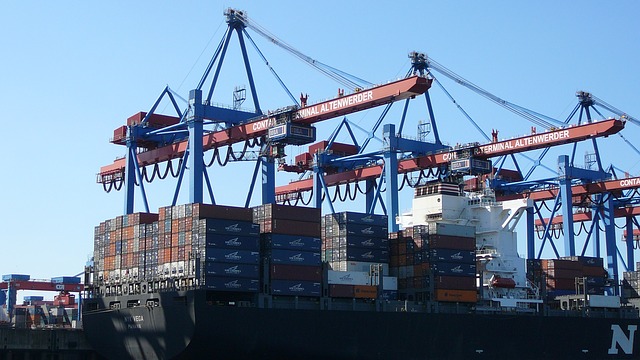 Port Automation can be defined as the use of integrated technology to develop intelligent solutions for efficient port management and trade flows, thereby increasing port capacity and port efficiency.
Smart Ports (or automatic ports) typically provide cloud-based software to create a ready-to-use stream that supports smooth port operation. At present, most of the world's ports are integrated to a certain extent, if not comprehensive governance. However, the number of smart ports has gradually increased as a result of global government initiatives and an exponential increase in maritime trade.

Suraj Informatics Terminal Automation Solutions service and automatic port devices are designed to increase the effectiveness of your port terminal.
Our solutions can make your Port Automation business smarter in three ways:
It can help you improve your daily port operations by optimizing your processes and automating actions in your terminal that would have been done manually.
You will be better informed about the performance of your terminals and all port activities and the ability to access your information about the site terminals in real time.
Finally, Suraj Informatics can help your operators with a range of operational tasks, making moving containers easier, easier, and safer.
Terminal Automation Systems offer several advantages, especially in terms of reducing overall costs and using your fleet of devices more efficiently. As the world's leading provider in this field, we offer a wide range of solutions, including wireless system process solutions and equipment for building Automated Terminals. Our product and concept development focuses on seamlessly integrating fully automated terminal operations, reducing costs, and improving the security and efficiency of your terminal.
Suraj Informatics is known for providing first-class services and products. We gain trust by working with all our employees and demonstrating our long-term commitment to the markets we serve. We offer high-quality port solutions with world-class services, products and support for our customers. We strive to continuously support customers and individual markets. We understand the critical challenges and challenges our customers face today and work as a dedicated partner on innovative terminal solutions. Our team delivers exceptional value by proactively contributing to the development of port and terminal solutions and responding quickly and effectively to support our customers and the communities they serve. We know that you take your responsibilities very seriously and that you trust us to do what we promise.